You are here
Michigan State University Visit FEB UNY
Submitted by

fe

on Wed, 29/03/2023 - 14:56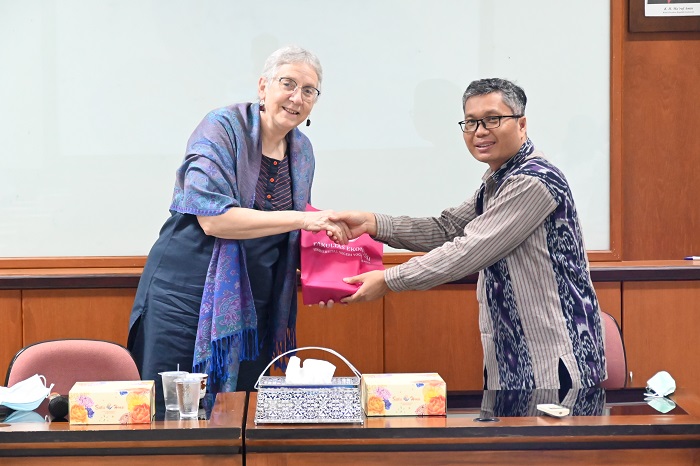 The Faculty of Economic and Business (FEB) UNY had a visit from the delegations of Michigan State University (MSU) United States of America last Friday (24/3). This visit is part of partnership explorations between UNY and MSU. Four lecturers from MSU, namely Samantha Caughlan, Ph.D., Dr. Nancy Romig, Dr. Gail Richmond, and Dr. Alyssa Morley, visited four faculties at UNY. During her visit to FEB, Samanta Caughlan was received by the Deputy Dean for Academic, Student, and Alumni Affairs, the Deputy Dean for Research, Cooperation, Information Systems, and Business, and the Heads of Departments and lecturer representatives at FEB UNY. In addition, the event was also attended by five students who were taking Educational Practices.
At FEB UNY, Caughlan visited several Educational Practice classes. In these classes, Caughlan observed the teaching and learning activities. Sometimes, Caughlan asked the accompanying lecturer, Budi Tiara Novitasari, M.Sc., and Arum Darmawati, M.M., about something she didn't know.
In addition to the observation session, MSU held discussions with the Educational Practice students. Caughlan shared ideas with lecturers and students involved in Educational Practice activities. "It's interesting to know how UNY prepares its students to become good teachers. Besides that, I also want to know how students are guided during the teaching practice process at school," she said.
The head of the Accounting Education program, Ani Widayati, M.Pd., Ed.D., stated that students are well prepared. "Before teaching in school, students are given pedagogic materials and educational ethics. On the other hand, they have to take the micro-teaching course with classmates in small groups," said Ani.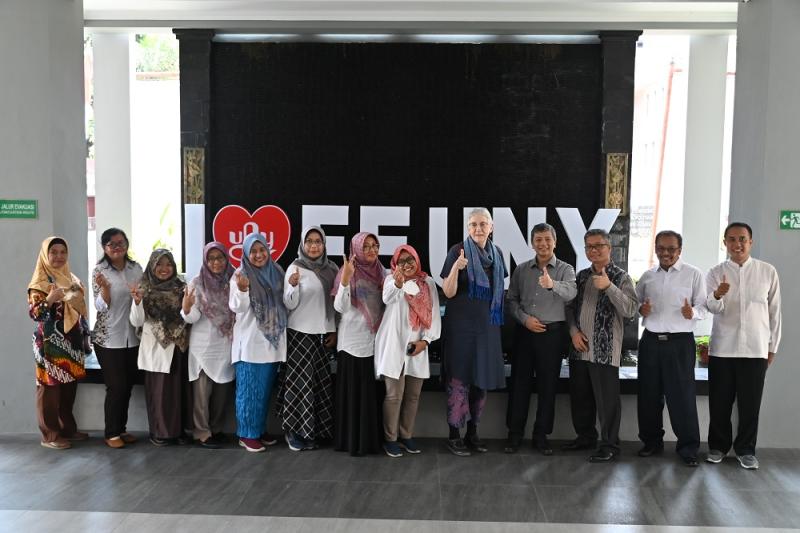 In line with that, students also conveyed that the campus provided the facilities and materials to prepare them to become teachers. They also received lecturers' guidance several times while practicing at school and the guidance of the supervising teacher.
The MSU delegates were officially welcomed at the rectorate building by UNY leaders. The Rector and Chairman of the Board of Trustees (Majelis Wali Amanat) of UNY also gave their welcoming speech. Chairman of the UNY MWA, Prof. Suyanto, Ph.D., is a familiar figure for MSU. This FEB UNY professor is also an MSU alumnus and one of the recipients of the MSU Best Alumni Award (Distinguished International Alumni Award) in 2019. (fdhl-tr:lia&ekki)
Faculties, Graduate School, and Institutions
Contact Us
Faculty of Economics - Universitas Negeri Yogyakarta
Address: Karangmalang, Yogyakarta, Indonesia
+6274586168 Ext. 1817, 1812, 1813